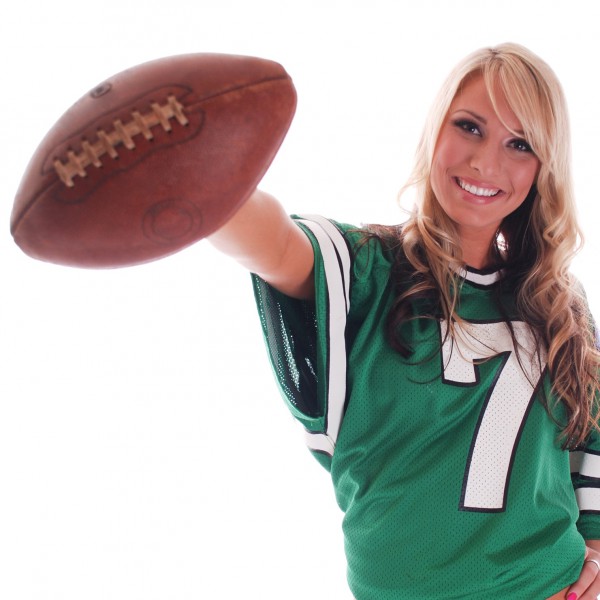 Watching the Super Bowl is easy. Sit down, turn on your TV, and you are good to go. With that said, properly experiencing the big game is something else. For maximum fun, it is a good idea to watch it with other people while eating delicious snacks.
If you are an Android user and not sure where to watch Super Bowl 50, Google has you covered. Its Maps service will help you discover some awesome places to watch the game. If you don't have any friends to call upon, don't worry — you can use this as an opportunity to make some.
"Starting today on Google Maps for Android in select cities across the U.S., you can discover the spots near you where you can get a great seat for kickoff. Just open Google Maps, tap on 'explore food & drinks in this area' and select 'Best Spots for the Big Game — Where to eat, drink & watch'. You'll see a curated list of bars and restaurants around you where you can go to watch the biggest game (and best commercials) of the season. The experience is available in New York, Los Angeles, Chicago, Philadelphia, Dallas-Ft. Worth, San Francisco, Boston, Seattle, Denver and Charlotte", says Susan Cadrecha, Google Maps.
READ MORE: Carolina Panthers will defeat Denver Broncos in Super Bowl 50 says Microsoft and Madden 16
Cadrecha further explains, "for those wanting to explore more of what the Bay Area has to offer, Google Maps Local Guide and foodie expert Kristin Rimbach has used My Maps to put together an insider's guide for you to experience the best of the East Bay, the South Bay, and the city itself. East Bay highlights include some Latin love at Brazil Cafe and unmissable mac and cheese at Homeroom. If you're going to stay within SF's 49 square miles, she recommends stopping by Suppenkuche for hearty German fare and Smitten Ice Cream for a sweet treat".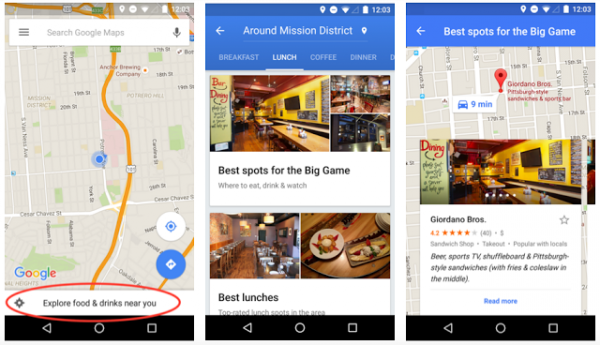 Is leaving the house necessary for having a good time with the Super Bowl? Not at all. Quite frankly, staying home with friends and family can be very rewarding and safe. But watching alone takes some of the magic out of it. Don't be lonely, Android users — fire up Google Maps, and get out there!